Work at the Boys & Girls Club
We are a team of diverse community focused youth advocates. We are dedicated and trained to support and develop the youth of our community, with the vision of helping to ensure each member that walks through our doors stays on track to graduate high school and become a successful citizen. We encourage every member of our team to advance professionally in their area of influence. Guidance for professional development is provided through orientations, development trainings, mentoring/coaching and all-staff gatherings.
Watch our staff and their families having fun at the beach! We enjoy spending time together!
Voted one of the Best Places to Work on the Central Coast 3 years in a row by the Pacific Coast Business Times.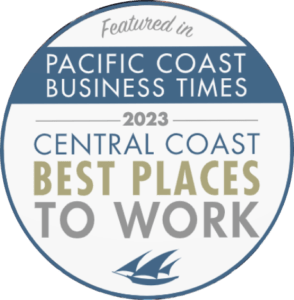 We're always seeking individuals passionate about youth development and advocacy to join our team. Join our team and make a difference in a kid's life.
Please search for available vacancies and submit your resume and cover letter through the link below.