When you volunteer with the Boys & Girls Club of Mid Central Coast, you can make a difference in the lives of our youth and the local community.   Many of our programs, services and fundraisers would not be possible without the help from our dedicated volunteers. Together, the Boys & Girls Clubs of Mid Central Coast and our volunteers are able to enhance the lives of our community youth and their families by providing a positive environment to learn, grow and explore what it means to be a young person today, modeling the way to having a healthy lifestyle, and becoming a positive leader in their community.  
Our opportunities include both longer term mentorship roles and short-term workshops or event support.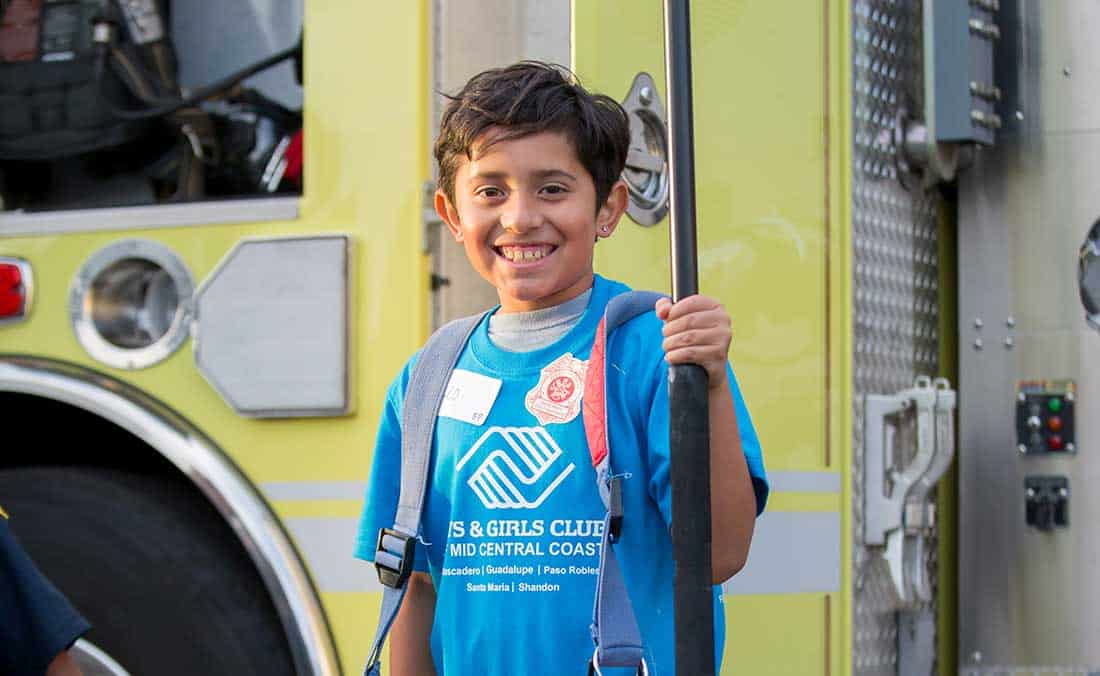 All volunteers working with youth will need to attend one of our virtual orientation seminars. These happen monthly and will review important policies and rules of our organization. After the seminar, we will provide all the necessary paperwork to become a volunteer.
All volunteers must pass a multipart state and national background screening. New volunteers must sign a consent form for the background screening in addition to a live scan DOJ and FBI level fingerprint check.
Volunteer at a Club:
Support program staff by mentoring youth, tutoring, or assisting club staff.  Share your talents in STEM, robotics, athletics, money management, arts & crafts, leadership, music dance and more.  We are always open to developing new classes and workshops based on the interests of our Club kids and the passion of our volunteers. 
Work an Event:
If you have a day or two to give to the Boys & Girls Clubs of Mid Central Coast, consider volunteering for one of our fundraising events. These events help sustain the important work we do directly with our membrese.  Help wrap gift boxes, organize event layouts, greet guests, or run a raffle.  Every little bit helps support our Clubs and the youth of our communities. 
Take on a Project:
If you have the time and knowledge, considering volunteering to plan and work a day of beautification in or around one of our Clubhouses.
Group Volunteering:
Whether it's a Day of Caring or a team retreat, we invite your company to engage with our work through group volunteer opportunities that support our clubs. 
Teen Workforce Development:
Support our teens by getting involved with our career development program.  Help with informational interview events, career development workshops, or hosting a company site tour for our youth.
Interested in sharing your expertise in leadership and organizational development?  Join one of our committees to help continue our Clubs legacy of being the premiere youth serving organization in our area. Committees include: Safety, Events, Building etc.