A strategy/planning meeting for our 2022 Events will be held, via zoom, on February 2.  Anyone interested in sharing their time and talents to help plan and produce exciting "white glove" events that will engage and motivate our community to support the amazing work happening at Boys & Girls Clubs of Mid Central Coast is invited to join us for the virtual kick off meeting.
This is also a great opportunity for companies who are looking for community service projects for your staff.
The meeting will cover our 2022 event schedule, set up event committees & meeting dates, and most importantly, get your suggestions and feedback to make 2022 our best year ever.
Please join us on Weds, Feb 2, via zoom. There are 2 times you can join us in order to best meet your schedules: 12 pm or 5 pm.
RSVP
to this email for the best meeting time for you and you will receive the correct zoom link.  A meeting agenda will be emailed out before the meeting. If you can't make either meeting, please reach out to the
Events Team
, and we will make sure that you are copied on the notes and get all of the handouts.
Here is our 2022 Event Schedule: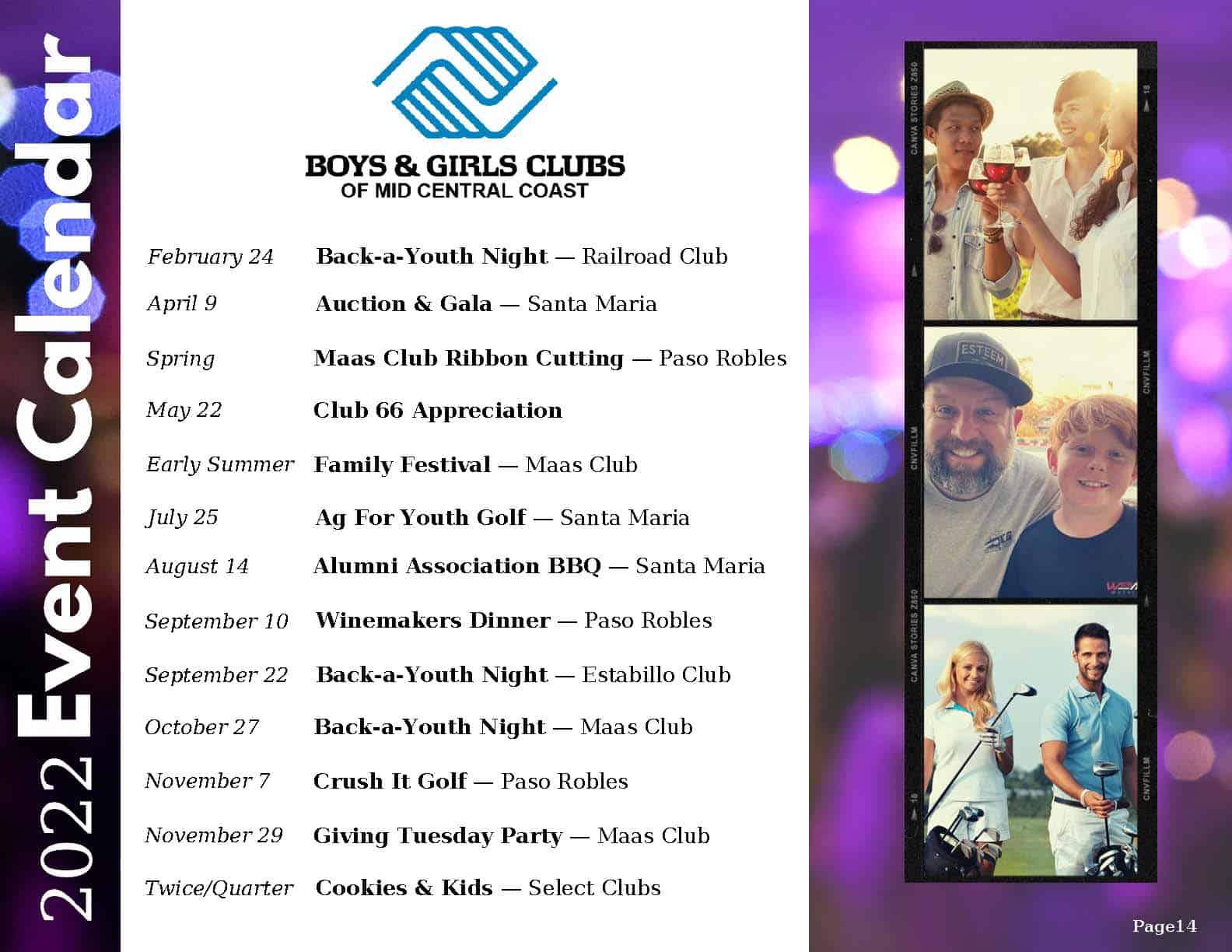 We appreciate your help in creating memorable events that allow us to provide quality programs for our local children and teens.
Thank you,
Director of Special Events
805-863-2842